Learn and Share
Whether you're an expert or a novice, curious or hardcore, there is always room to increase your knowledge. Bunker Days is the platform to learn, share, and discuss best practices with other like-minded concerned citizens.
Headquarters
Keep track of the latest posts and tips. See what's trending and explore new ideas.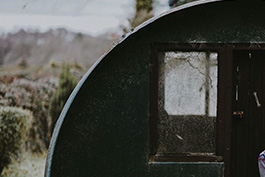 Bunkers
Join Bunkers and create new ones. Follow and share information on topics important to you. Provide feedback and advice with comments and posts.
Boards
Show your gear in action. These photo boards let you discover and purchase new items.
Communications
Send and receive messages. Access alerts and notifications. Start group chats and share photos and videos privately.
Gear Up, Bunker Down
With thousands of products integrated into the platform, we have the gear you need for your situation. Visit The Depot to search our extensive catalog. Pick up what you need for your SIP, and your new gear will be added to your Inventory Management Tool at check out.
Manage your Inventory
Upload, organize and manage all of your inventory. Keep track of the age and status of all of your gear and equipment. Set alerts to manage expiration dates, equipment maintenance and other inventory details. Purchase and Stash new items directly to your inventory. Fully integrate your inventory with your Situation and Inventory Plans (SIPs) to keep track of your preparedness. More than just a smart check list!
Find or create your SIP
Situation and Inventory Plans (SIP) are an integral tool in your preparation. Search for SIPs that meet your needs and prepping goals and File them to your profile. We will compare the gear requirements to your current inventory and help you track your progress towards full preparedness. Edit or create new SIPs to custom fit your requirements.
Learn More